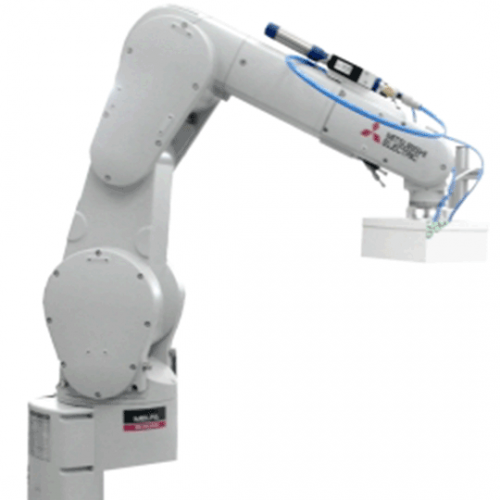 ADVANCED ROBOTIZATION IN OUR FACTORIES
In 2013, we introduced into our plastic factory our first robots capable of applying glue, then in 2016 the application of adhesives was automated on our carton chains as well as packaging and palletizing.
With identical numbers, our yields have increased, the waste of material has gone down thus boosting our yields and improving our production costs and our level of quality.
We then rethought the work on our assembly lines through the creation of semi-automatic production lines: the parts now come to the operator and not the other way around thanks to conveyors optimizing movements and tracking unnecessary gestures. 2017 sees the arrival of second-generation robots, the Cobots.
By chaining different tasks, they areable to occupy more complex workstations alone. However, the use of this form of production has its limits.
Our business is in its artisanal essence: no standard production, no mass production. The know-how and passion of our employees for their profession will always make the difference, especially if we can free them from repetitive tasks.