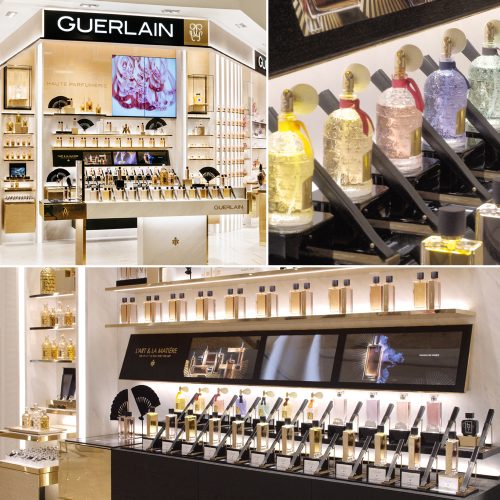 Zooming in with FORMES & SCULPTURES on the high perfumery space of the new Guerlain stand at Bon Marché.
Particular attention is given to the subtle play of light and gold, enhancing the precious Bottles of the brand.
This setup was made thanks to the know-how of our site in China.