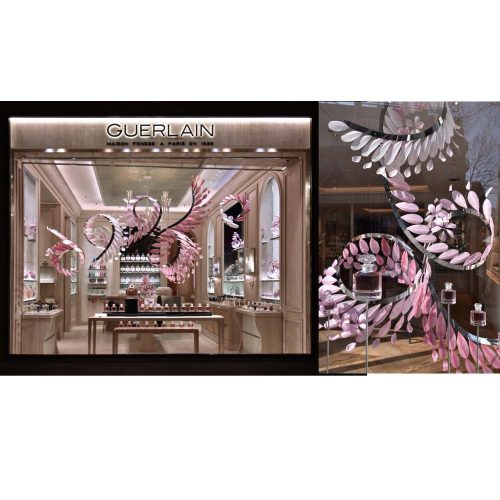 BIG PRIZE OF CREATION AT POPAÏ 2021-2022, GUERLAIN SPARKLING SHOWCASE
FORMES & SCULPTURES wins the big prize of the creation at the 2022 Popaï edition.
As we announced on the very day, here are some visuals of this magnificent technical achievement that is close to our heart and impressed the jury.
It is an immense pride for all the teams of
FORMES & SCULPTURES to have received this distinction for this project created by the talented artist Janaïna Milheiro for Guerlain. Our vocation is to enhance the creations while strictly adhering to our client's specifications. A huge thank you to the entire Guerlain team (Ann Caroline Prazan, Hawa Barry, Alice DEY, Jean-Baptiste AUDOUSSET and all their teams!) with whom we always enjoy collaborating.