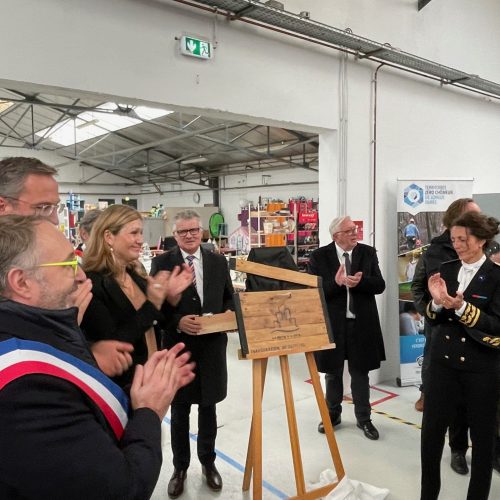 FORMES & SCULPTURES PARTNER OF LA BOITE D'A COTE AND TERRITOIRE ZERO CHOMEUR
As a partner of Territoire 0 chômeur Longue Durée, we were present on Saturday, November 26th, at the inauguration ceremony of La Boîte d'à Côté, in the presence of Yaël BRAUN-PIVET, President of the National Assembly, Marie Lajus, President of Indre-and-Loire, Mr Fabien Nebel Mayor of Bléré and Mr Thierry PETONNET, Director of La Boîte d'à Côté.
The goal of this company is to create jobs and to support long-term unemployed individuals towards reintegration into working life.
We freed one of our buildings to allow La Boîte d'à Côté to set up there. This proximity allows us to work closely together on the recycling part in order to find a second life for the equipment we uninstall. By dismantling them and reusing the parts in new equipment, we create new jobs.