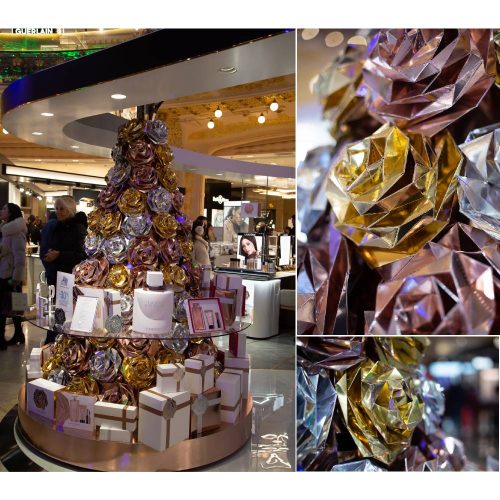 Once again this year, Lancôme has placed their trust in us to create this magnificent origami tree.

Entirely designed by hand, from the folding of roses to the assembly of the work, this technical feat measuring over 2 meters required many hours of work to achieve this masterpiece.

Its self-supporting structure is adorned with 90 roses, some reaching up to 270 mm in diameter.