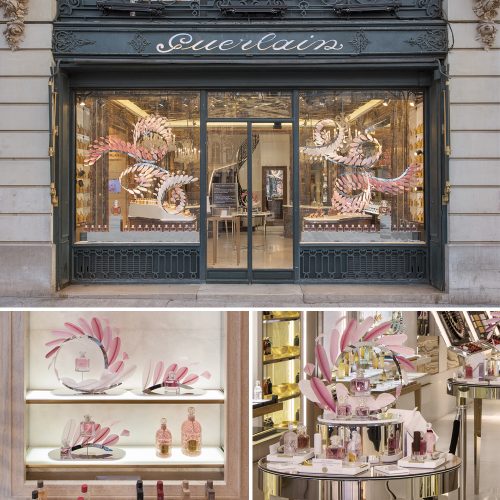 A lovely challenge for FORMES & SCULPTURES and FORMES & SCULPTURES INSTALLATION!
It was with the enchanting decor imagined by the
French-Brazilian artist Janaïna Milheiro, to celebrate spring in the GUERLAIN boutiques that FORMES & SCULPTURES provided its technical support. We have created delicate polished stainless steel supports, which, combine with feathers sculpting ligh and colorful swirls, echoing the floral notes of the sparkling fragrance MON GUERLAIN SPARKLING BOUQUET.
Animations installed by our FORMES & SCULPTURES INSTALLATION team in Parisian shops.