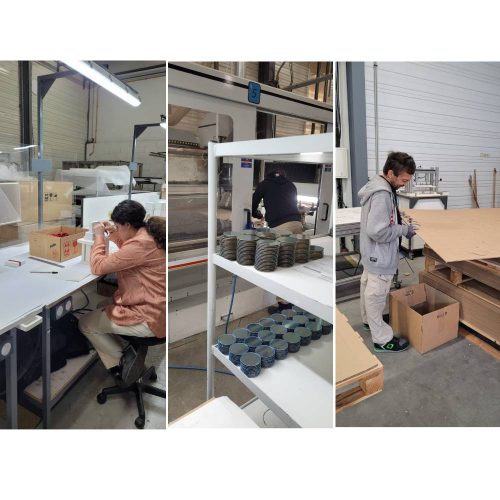 DUO DAY AT FORMES & SCULPTURES
At FORMES & SCULPTURES, we are committed to an inclusive policy.
Because we think it is important to fight against discrimination, we aim to promote the integration of people with disabilities by organising a DUO DAY within our company.
We have welcomed people with disabilities to our Bléré site to introduced them to our company and our expertise. During this day, our employees shared their professions with our apprentices.
An enriching experience for both parties, placed under the sign of sharing and discovery!
– FORMES & SCULPTURES partenaire de la Boite d'à Côté et Territoire Zéro Chômeur