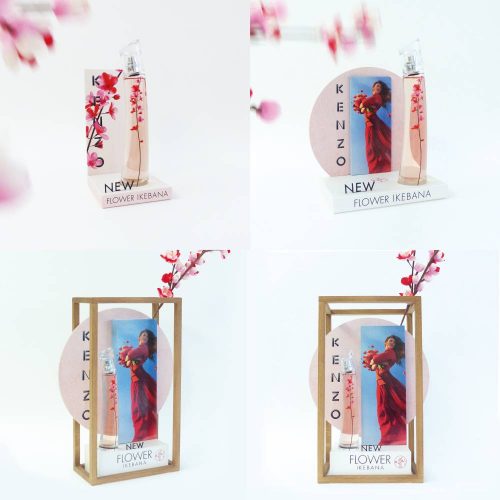 FLOWER IKEBANA PERFUME LAUNCH
Kenzo is launching its new Flower Ikebana perfume and on this occasion, we have once again been asked to carry out their campaign.

Sleek and elegant, the Ikebana is the ever-minimalist, seasonal Japanese-style flower bouquet that breathes new life into your classic bouquet.

The POS campaign designed with FSC®-certified cardboard and PEFC-certified wood reflects both the minimalism of the traditional Japanese bouquet, between lightness and balance, both sculptural and elegant. It highlights the floral and woody composition centered on the Japanese cherry blossom.

We warmly thank Kenzo for their trust and congratulate our teams for this great work!