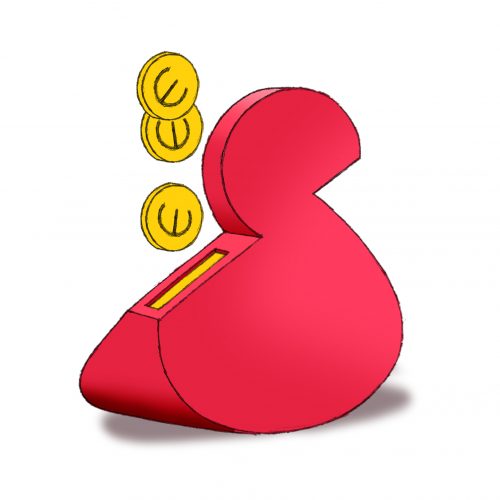 FORMES & SCULPTURES SHAPES THE FUTURE WITH CM-CIC INVESTMENT
FORMES & SCULPTURES is a recognized French actor in the creation of merchandising equipment, temporary and permanent POSM displays, for the luxury and cosmetic sectors. Founded in 1985 by Jacques Tenenhaus, the group is now led by the second generation, Mathias Tenenhaus. By opening its capital for the first time to an investor, the SME, which has a turnover of €35 million, aims to expand its international presence, particularly through external growth operations, and to involve the main managers in building a true future-oriented project, while maintaining its independence. FORMES & SCULPTURES primarily serves the cosmetics, perfumery and luxury industry, which are major consumers of POSM. The family-owned group stands out from its competitors through its agility in the creation process. The production tool deployed on 3 sites (France, Serbia, China) is able to respond quickly to large international projects as well as small series of local markets. It includes multi-material factories where are manufactured at the best value for money, ephemeral POSM and permanent furniture in compliance with the principles of eco-design. The company has developed a highly innovative integrated CSR approach, still rare in this sector, which takes into account the product's entire lifecycle, from design, manufacturing, installation and recycling. Additionaly, FORMES & SCULPTURES is one of the international leaders of the sector, particularly in China, giving it privileged access to the Asian market. The group employs 150 people, 37 in Bléré, which houses a design office and an 18,000 m2 factory, and Paris, where the creative studio and commercial outpost are located. We want to change the scale by strengthening our international presence and expanding our activity to the watch and jewellery and eyewear markets. Switzerland and Italy are targets for the establishment of luxury houses, by internal or external growth. The accompanying approach of CM-CIC Investissement over the long term, its expertise, its pragmatism and its network, have seduced us because they provide us with relevant thinking tools that help us in our strategic choices. We expect to double sales within 5-7 years," says Mathias Tenenhaus. « We are investing €7.3 million in this beautiful family-run SME that has built up a portfolio of 220 prestigious brands in a challenging and demanding sector over the past 30 years. We believe in its ability to develop, especially in an atomized market that is conducive to acquisition transactions on which we will respond. FORMES & SCULPTURES has strong arguments : its high level of quality, its full service offer, its ability to respond to international calls for tender, the solidity of its model business, and the good complementarity of its top management, which invests significantly in the operation. We believe that this positioning will allow FORMES & SCULPTURES to continue to grow both in its historical market segments and in the new targeted sectors », explain Thierry Aubert and Romain Freismuth, Directors of Participations at CM-CIC Investment.
About CM-CIC Investissement:
Venture capital, development capital, transmission capital, mergers and acquisitions consulting. CM- CIC Investissement, a subsidiary of Crédit Mutuel Alliance Fédérale, carries out all the top-of-balance sheet activities to meet the capital financing needs of companies. Beyond the professionalism, the resolutely human vision of the profession and the closeness to the company managers, it is also the constancy of its long-term support that characterizes the success of this approach. CM-CIC Investissement invests its own capital (€3 billion) in more than 350 companies that make up its equity portfolio. CM-CIC Investissement has expanded its international operations under the CIC Capital brand. Already developed in Canada (Montreal and Toronto), this offer has been extended to the United States (New York and Boston) and Europe (Frankfurt, Zurich and Geneva). For more information: www.cmcic-investissement.com
Investor CM-CIC Investment Thierry Aubert, Director of Participations (thierry.aubert@cmic.fr),
Romain Freismuth, Director of Participations (romain.freismuth@cmcic.fr)

Investor Consulting Legal Consulting: Piotraut Gine Avocats (François Giné, Suzanne de Carvalho);
Financial Audit: HLP Audit (Estelle Le Bihan, Elsa Papin) Tax Audit: CJA Avocats (Jean Goncalves) Social
Audit: Nerval Avocats (Arnaud Doumenge) IP/Contract Audit: Atem (Isabelle Camus) Legal Audit:
Piotraut Gine Avocats (François Giné, Suzanne de Carvalho)
FORMES & SCULPTURES Group : Mathias Tenenhaus, President, Jacques Tenenhaus, Founder.
Corporate Advice Executive Advice: Pax Corporate Finance (Adrien Tourres, Enrick Gane, Clémence Koprowski) Legal Advice: CORNET VINCENT SEGUREL Lawyers (Emmanuel Mansillon, Sabine Hossenbaccus) Tax Advice: Rozant & Cohen (Vincent Cohen) Financial VDD: Odéris (Aurélien Vion, Nicolas Boucher, Eddy Chagué) Management consulting: NG Finance (Ghislain d'Ouince).

Banque CIC Ouest/Arranger (Nadine Divet, Pierre-Yves Tougeron, Jean-François Norguet, Florence Moreau) CIC Banque Privée (Jean-Marc Lemouchi, Corentin Le Breton, Cécile Munoz) BNP Paribas (Ségolène Mathis, Marianne Tchalikian, Mathieu Fauvel) Crédit du Nord (Vincent Mbock, Oriane Daviet).